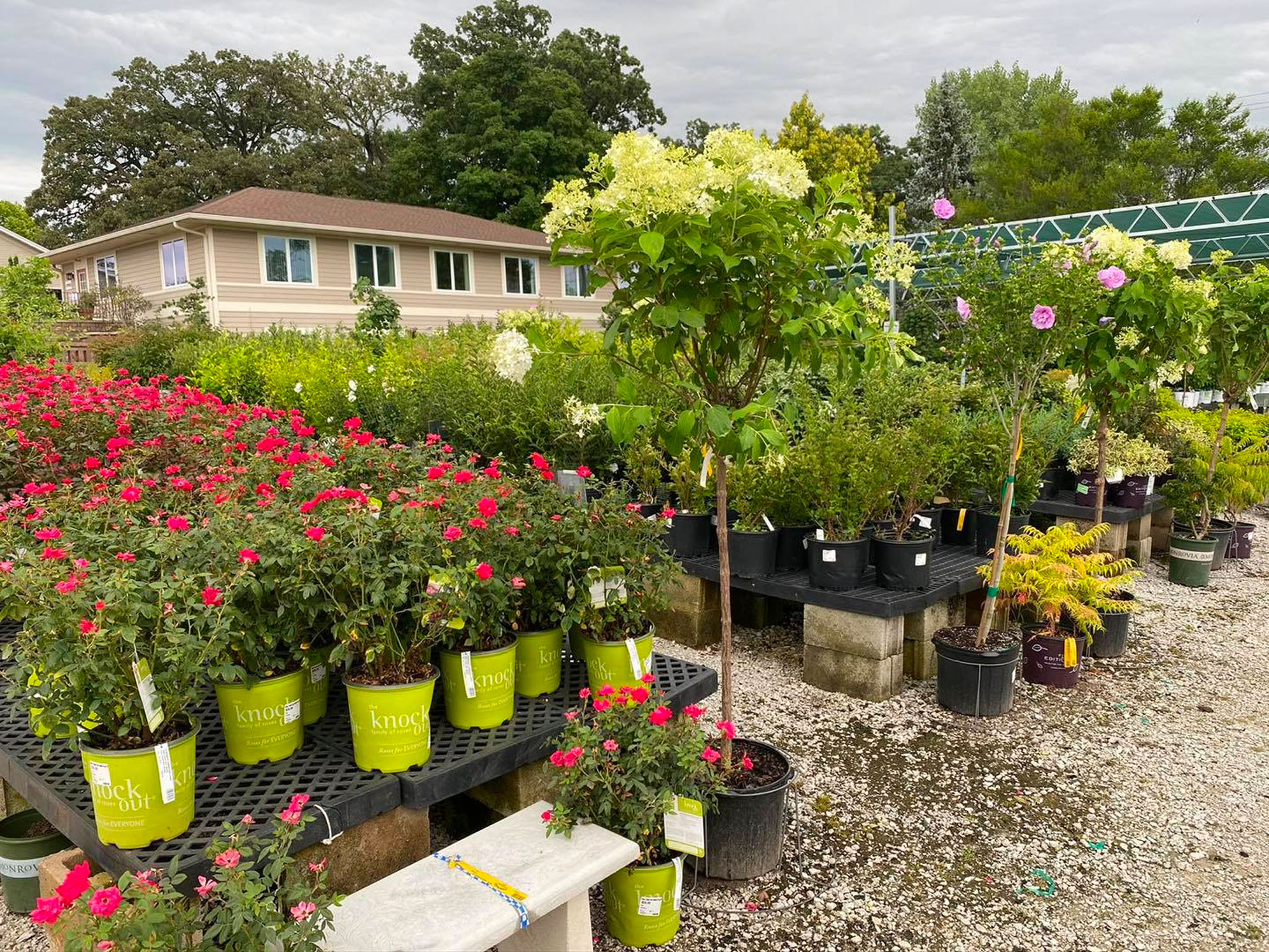 Serving NWI Since 1968
Hubinger Landscaping Corp. is a garden and landscaping center that has been passionately serving the Northwest Indiana for over fifty years. We are a family run, woman owned company focused on meeting your landscape design and build needs for both commercial and residential properties. Our family and team members have the extensive training and experience needed to design and build just the landscape you've been you've been waiting for.
HLC was established in 1968, in Gary, Indiana by David R. and Donna Hubinger as Hubinger Landscape Service. As the business grew, it was incorporated and renamed Hubinger Landscaping Corporation in 1975. In 1978, HLC was moved to its current location in Crown Point, Indiana.
Today, we have an expansive garden center and three greenhouses on 20 acres.
We have a location at the corner of Broadway and East 113th Avenue. Here, you can purchase any landscape supplies you may need to complete your own landscaping project or begin discussing a landscape design with one of our designers. Helpful and knowledgeable staff will guide you through the garden center to show you what plants would grow best in your landscaping.
Why customers choose Hubinger
Belgard Master Craftsman
Proven Winners Certified
Certified Segmental Retaining Wall Installer (CRSWI) by the National Concrete Masonry Association (NCMA)
Certified Concrete Paver Installer (ICPI) by the Interlocking Concrete Pavement Institute
Registered technicians and Certified Applicators through the Indiana State Chemists
Indiana Accredited Horticulturists
Members of the Indiana Nursery and Landscape Association
Members of the Northwest Indiana Nursery and Landscape Association
Members of the Midwest Regional Turf Foundation, and Sports Turf Manager Association